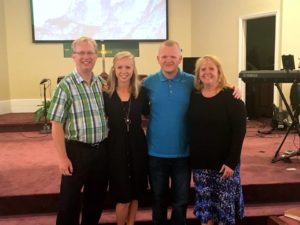 Scott leads our small group and discipleship ministry here at Camden Nazarene. Scott leads a small group each Sunday morning and teaches our Mid-week gathering on Wednesday's.
Scott is a graduate of Nazarene Bible College, has earned a Master's degree in Pastoral Counseling from Liberty Theological Seminary and a Master of Divinity from Nazarene Theological Seminary.  He served 20 years in the U.S. Air Force and has experience as a senior pastor and as a hospice chaplain. Pastor Scott loves helping people progress in their relationship with God and his ministry is focused on that objective.
Scott is married to Tammie, who is active in the youth ministry, they have a grown daughter and son.